When you need us, you know where to find us
Headquartered in Munster, Indiana, Peoples Bank serves customers and communities across Northwest Indiana and Chicagoland.
In the Community
As a community bank, commitment to the local community runs deep. In addition to traditional banking services, Peoples Bank actively supports local organizations and events through sponsorships and volunteerism. By supporting the financial needs of community members and investing in the local area, Peoples Bank helps to create a strong and thriving community.
Who we are
Peoples Bank is a forward-thinking financial institution deeply committed to serving the community's needs. We believe in exemplifying financial excellence, dedication to industry-forward technology, and enhancing the all-around customer experience.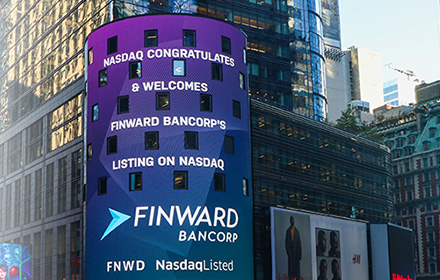 Investor Relations
At Peoples Bank, we believe in transparent and open communication with our shareholders and the investment community. That's why we have an Investor Relations section on our website, where you can find information about our financial performance, corporate governance, and investor events. We are committed to creating value for our shareholders and building long-term relationships through open and honest communication. If you are a shareholder or potential investor, we encourage you to explore this section of our website to learn more about Peoples Bank and how we are working to create value for our stakeholders.
Executive team
At Peoples Bank, we are fortunate to have a talented and experienced executive team leading the way. Our team is focused on driving the bank's strategic direction and ensuring that we continue delivering strong, sustainable performance. Our executives bring a wealth of knowledge and expertise in the financial industry and are dedicated to providing excellent service and support to our customers and shareholders. We are confident that with their guidance, Peoples Bank will continue to thrive and grow as a trusted financial institution in the community.