Mortgages
Find the perfect mortgage solution for your home at Peoples Bank. Our team of experienced mortgage professionals is here to help you navigate the process and find a loan that fits your unique needs and budget.
Purchasing a home is a big step, and it starts by finding the right mortgage to help you take that step. At Peoples Bank, we listen to you and work together to learn about your goals and guide you toward the right home loan. Our expert team of lenders are here to help guide you through the home buying process from beginning to end, so you can find the mortgage that is right for you, and keep your finances moving in the right direction.
CONVENTIONAL HOME LOANS
A conventional mortgage provides straightforward financing to help you get your foot in the door of your next house fast. Find the best mortgage option for your needs, whether it be a fixed-rate or adjustable-rate mortgage, when you work with our team. We're here to talk through every option, so you feel secure knowing you are moving your finances in the right direction throughout the entire home-buying process.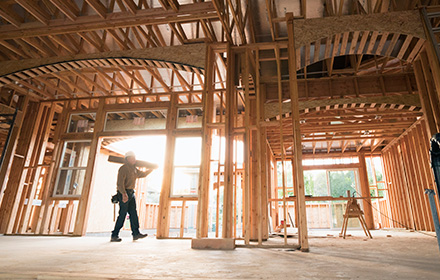 Home Loans for Construction
Building your home from the ground up requires a strong foundation, and a partner who knows what it takes to bring your vision off the page and into reality. At Peoples Bank, our team of Mortgage Bankers are experienced and knowledgeable, and work alongside you to get you the financing you need to bring your vision to life.
First-Time Homebuyer Program
Buying your first home is as big a step as it is an investment, one that requires a partner who is there to guide you through the process from beginning to end. That's us. Our Mortgage Bankers are here to listen to your questions and concerns and offer advice through every step of the process, so you feel secure in your financing, and your future.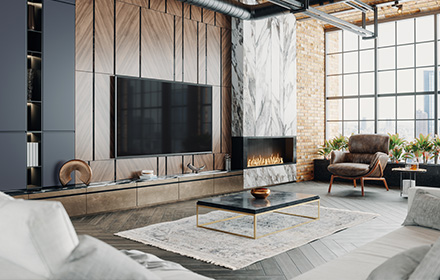 Jumbo Loans
The right financing looks different for everyone. Talk with one of our Mortgage Bankers today if your loan needs exceed the limits set by Fannie Mae and Freddie Mac. They can guide you to one of our jumbo mortgage options designed to be flexible in a variety of terms including fixed-rate and adjustable-rate loans to meet your financing needs and help you take the next step forward.
Lot Loan
Building your home from the ground up starts with finding the right plot of land, the right mortgage, and the right team to make it happen. That's us. At Peoples Bank, we help you get the financing you need to purchase the land you want at a rate that works for you.
Reverse Mortgage
When you're looking toward the next stage of your life, a Reverse Mortgage may be a good fit for you. For homeowners who are 62 years or older, this loan lets you borrow against the accrued equity in your home, so you can get a chance at the future you've always wanted with equity that is converted into cash. Choose to receive it in monthly payments, a line of credit that grows annually, or a lump sum distribution and enjoy the freedom to take the next big step in life.
Your Mortgage Banker can work with you to explain repayment options and to determine if a Reverse Mortgage is the right solution for you.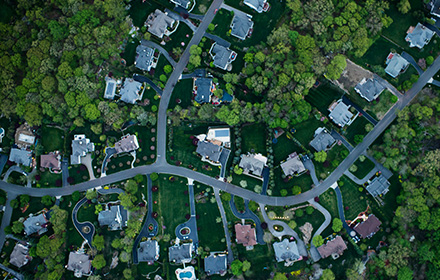 Bank-Owned Real Estate Properties
If you're interested in information about our bank-owned real estate properties, please contact either Laura Medina or Don Evans at (219) 853-7500.
Home and Mortgage Calculators